between subtle shading and the absence of light lies the nuance of iqlusion
Cryptome
has
published
this big aerial photo of the CIA.
(Click on image for bigger (L is 640, XL is 1024 tall) versions. The Original is 2MB.)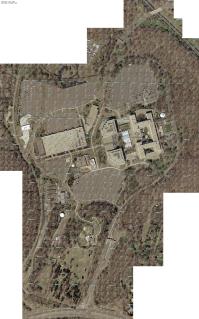 This next photo (from Elonka's site ) is the same scale, but much clearer, of the area around the Kryptos sculpture.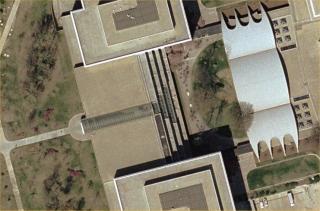 Cryptome has more pictures here.